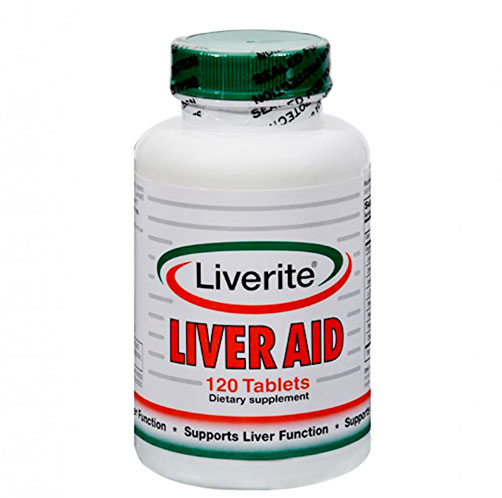 Liverite Liver Aid + Milk Thistle has a combination of:
Liver Hydrolysate with 17 Amino Acids,
Vitamin B12,
L-Cysteine,
Choline,
Inositol,
Phosphatidylcholine,
Phosphatidylethanolamine,
Phosphatidylinositol
Liverite Liver Aid with Milk Thistle contains 175mg Milk Thistle Extract standardized to 80% Silymarin 140 mg per dose (2 capsules).
This contains an ingredient derived from soy. It contains no milk, eggs, fish, shellfish, tree nuts, peanuts, or wheat.
Side Effects:
Liverite Liver Aid is a dietary supplement and has no known side effects.
Contraindications:
Liverite Liver Aid has no known contraindications.